Project Update: March 2018
The Headlines
We have had huge success with the sediment removal this year, bringing the project forward leaps and bounds! Over this winter season to date a whopping 34,000m3 of sediment has been removed. This sediment goes into geo-tubes (giant sausages) to create the edge of our new reed beds. As well as being the foundation for habitat creation, it also hugely reduces the sediment removal footprint and removes the need to transport the sediment off-site, so a huge thumbs up all round.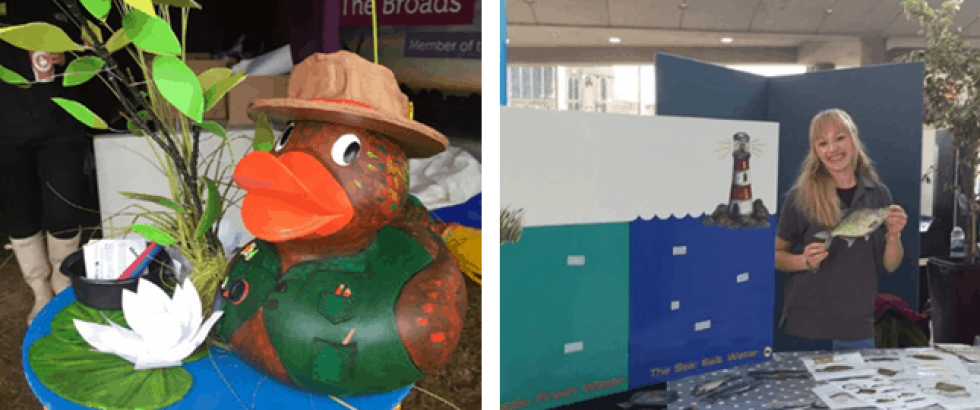 Recent Achievements
What a Splash!
Our participation in the annual Grand Norwich Duck Race was a real success – thank you everyone who joined in, what a great day. We had an amazing day with our volunteers and visitors, and the event raised over £500,000 for the BREAK charity.
We also attended the Norfolk Science Week at the Forum, where we hope you all had fun learning about our fresh water fish and decorating your own.
To find out more about our upcoming events, simply click on the events tab at the top of the page.
Going the right way!
Our marvellous new signage is complete and has just gone up. As well as helping you find you way around our nature trail, there's lots of fun facts and photos of the natural treasures found in the broads.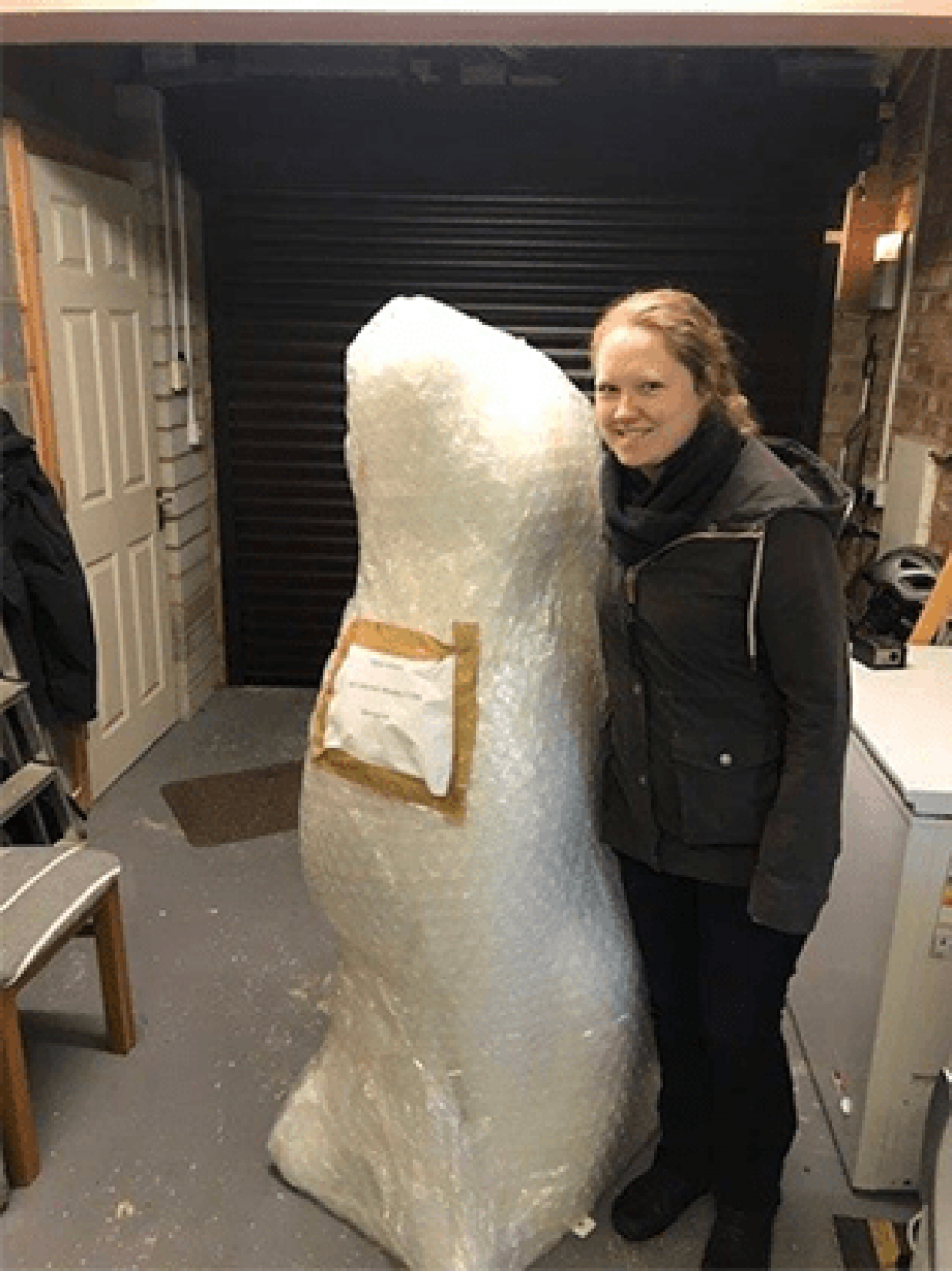 Congratulations
Local artist Fiona Gowan won the competition to design our GO GO Hare. Her designs are well under way to being completed. I know our Warden Hare is looking forward to meeting you all in 2019! Here is a sneak peek…
What a plan!
We have been given the go-ahead from the Local Planning Authority to modify the canoe trail into a boat trail and to begin works to create it this spring. The boat trips will provide an amazing opportunity to experience the natural beauty of the broad from the water. Keep an eye out for more details here!
Coming up…
The end of this season's dredging by LAWS will conclude in March.
The construction of our Viewing platform will be underway this year, with the final engineering discussions currently underway.
So, come and visit us from April to see the fantastic work and all the progress for yourselves!
Now your bit: please share our website www.hovetongreatbroad.org.uk far and wide and check back regularly to see what changes we've made and read about what's coming up. We want this to be one of the top hits on Google (other search engines are available) so that people find our page first when they search for the project.