Project update: 17th October 2016
The Headlines
It's been a busy few months for the Hoveton Project Team – we're not quite sure how it has already been two months since our last team update! We've discharged our planning conditions, the tenders are in for the sediment removal contract, we hosted our first site visit with 36 visitors and Doo and Rhiannon are now First Aid at Work qualified. Two more contracts are out to tender and a website will soon be under construction!
Recent Achievements
IFM Site Visit
Together with the EA, Broads Tours, Fishtrack and Norfolk Wildlife Trust we hosted a site visit for 36 delegates, here in Norfolk for the annual Institute of Fisheries Management (IFM) conference. The day consisted of three activities (trail tour, boat trip and fish surveying/tagging demo) and had the potential to be a logistical nightmare but Elaine whipped us all into shape and the day was a great success. The delegates left us some great feedback and now that we've all recovered, we look forward to hosting another event.
Tenders
The tenders are in for the sediment removal contract and it's now Chris's job to assess the tenders and award the works to the successful contractor. Doo has put together her Nature Trail signage specification and is going out to tender ASAP and Rhiannon has gone out to tender for bathymetric surveys (to survey the depth of the broad). Many thanks to Julie Prince for her help with all of the HGB tendering.
Lake Restoration
Chris, Rick and Rhiannon met with prospective contractors back in early September, hosting a site walk-through and boat trip to demonstrate the constraints of the site. Luckily we didn't scare them off and their tenders are now in for review. Since then we have had our planning conditions discharged, our Flood risk Activity Permit (FRAP) has been sent off to the EA and all permissions are in place for us to start works.
Access and Engagement
The team held a meeting with the Hoveton Estate tenants to reassure them that we have considered them in our work planning. We also held our Team Catch up meeting – hay making in the sunshine (organised by Will) followed by lunch and a chance for us all to get together and chat about the project and how we work as a team. Doo has also met with Parish Councils, the Norfolk Broads Yacht Club summer sailing school, gallery owners, festival organisers and whole host of other people…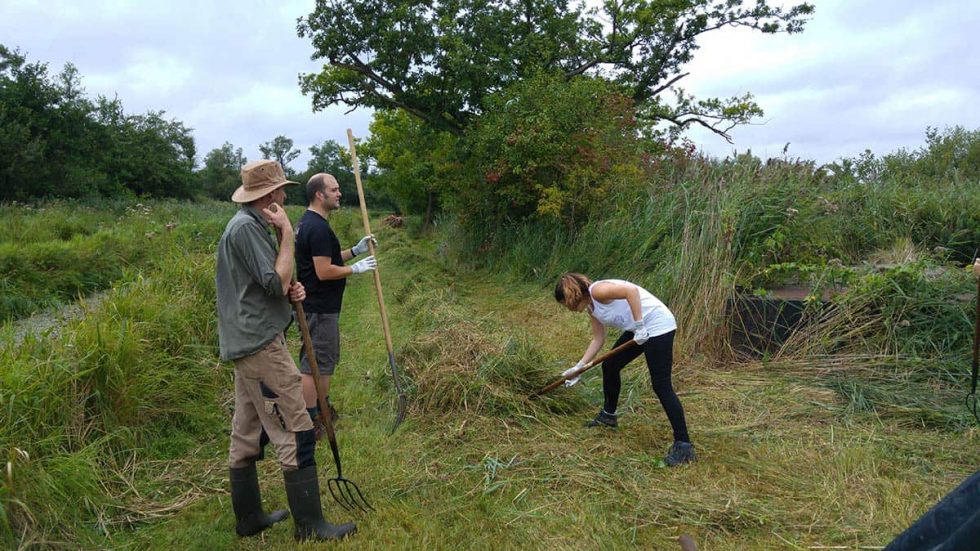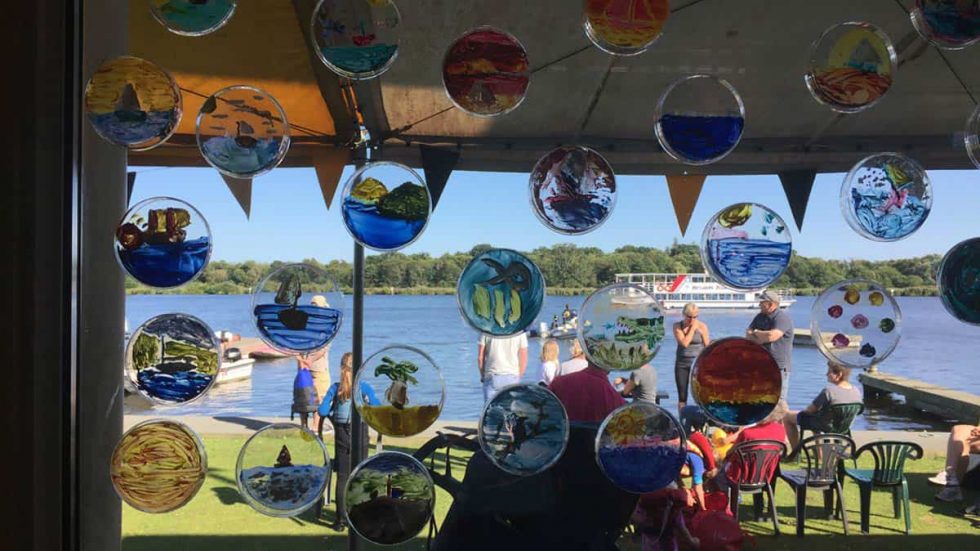 Current Work
Lake Restoration
Following our Health & Safety workshop Rhiannon has been focusing on the H&S side of things. She met with the Norfolk Fire and Rescue Service last week and they plan to hold an "emergency exercise" on HGB during the first few weeks of the contractors being on site. Hopefully this will include Norfolk Fire and Rescue, the Coastguard, a specialist dive team and Norfolk Lowland Search and Rescue. Any volunteers for being man overboard?
Access and Engagement
We now have the go ahead for a project website and Doo is meeting local web designers to create a fantastic "web home" for the HGB project. She will also oversee the tender for the new nature trail signs, work with the NNR team to improve the nature trail and produce new Nature Trail leaflets.
Finance
Julia has worked hard to get our books up to date and is now working with Chris on our first claim to HLF and on a LIFE report due in November. She continues to ensure we're up to date with our timesheets, and that we provide her copies of invoices and purchase orders promptly!
Coming up…
Picking of brains and seeking out experts in every field ready to create new signage and give visitors that extra bit of info on the wonders of the broads…