"Warden Willow" has arrived!
Our new team member has taken its place at Salhouse Broad, part of the GoGoHare trail that you can see around Norwich City Centre and Greater Norwich, come and visit "Warden Willow", the HGB Nature Trail or take some time to just sit and watch the world go by.
Supporting young people across the County and beyond, BREAK has successfully run and organised several sculpture trails in Norwich City Centre. Elephants, Gorillas and Dragons have graced the City in past years celebrating the diverse creative talents of artists from near and far, the beauty of the City and in turn, raised significant funds for the charity and its vital work.
2018 Marks the charity's 50th year and to celebrate, Warden Willow is one of 18 Hares that make up the Go Go Hares County Sculpture trail, this an additional trail has been added to highlight the many places of natural beauty and the many family attractions the county as a whole has to offer.
Warden Willow has been created by artist Fiona Gowen (www.FionaGowen.co.uk), who has also designed our new Trail leaflets!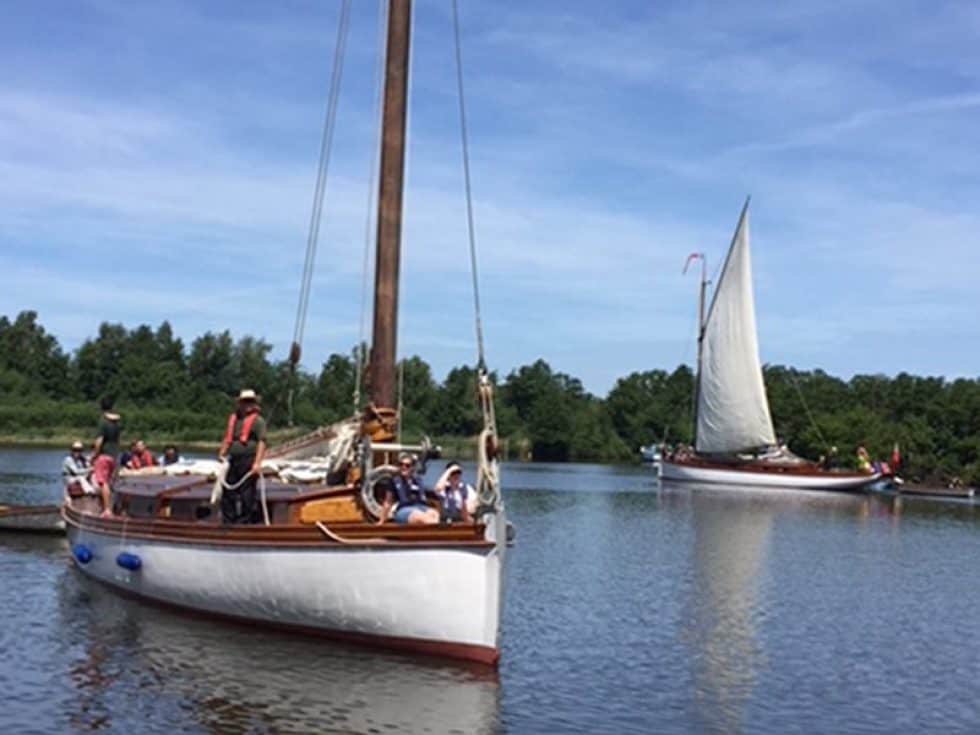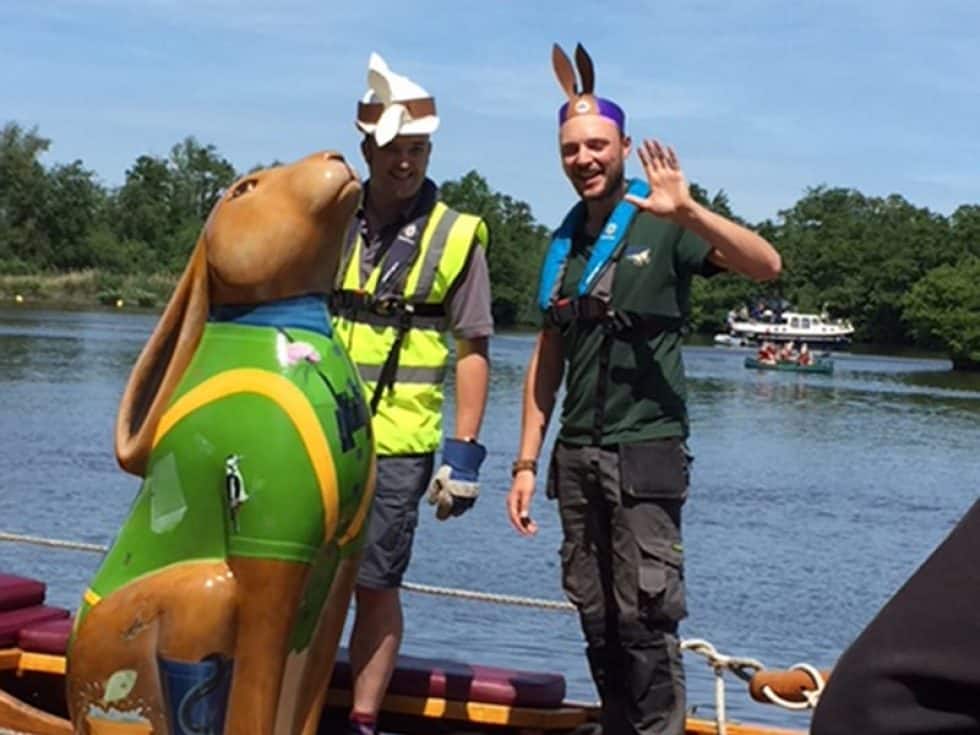 Arriving by traditional Wherry Boat, Warden Willow started its journey to Salhouse Broad with a lovely trip down the river with friends from the Wherry Yacht Trust waiting on the banks, along with the Hoveton Great Broad Project Team, Kaitlin Fergusen, the Salhouse Broad Team, and the Lowland Rescue Team. Crowds stayed to enjoy the catering on offer during the day, the wonderful weather we had, and to take selfies with Warden Willow – marking one of the Hares off the trail list; you can follow @GoGoWardenWillo on Twitter.
Some photos of the Nature Trail